Create a Stunning Brand with Our Graphic Design Services in Delhi
The role of graphic designer is to improve the image of a company or organisation. A good graphic designer can assist you in reaching the peak of your business and stand out from the crowd in an increasingly competitive market.
If you are looking for top professional Graphic Design Company in Delhi, then you are at the right place. We provide wide range of services at affordable rates and we believe in quality over quantity.

We offer a variety of services including Logo Designing, Branding, Web Design, Packaging Design, Brochure & catalogue Design & Advertisement Design etc and many more.
We are a team of highly creative, knowledgeable and best graphic designers in the industry. We are focused on bringing out the best work and making your visual identity stand out among its peers. We provide you our best Graphic Design Services in Delhi, NCR.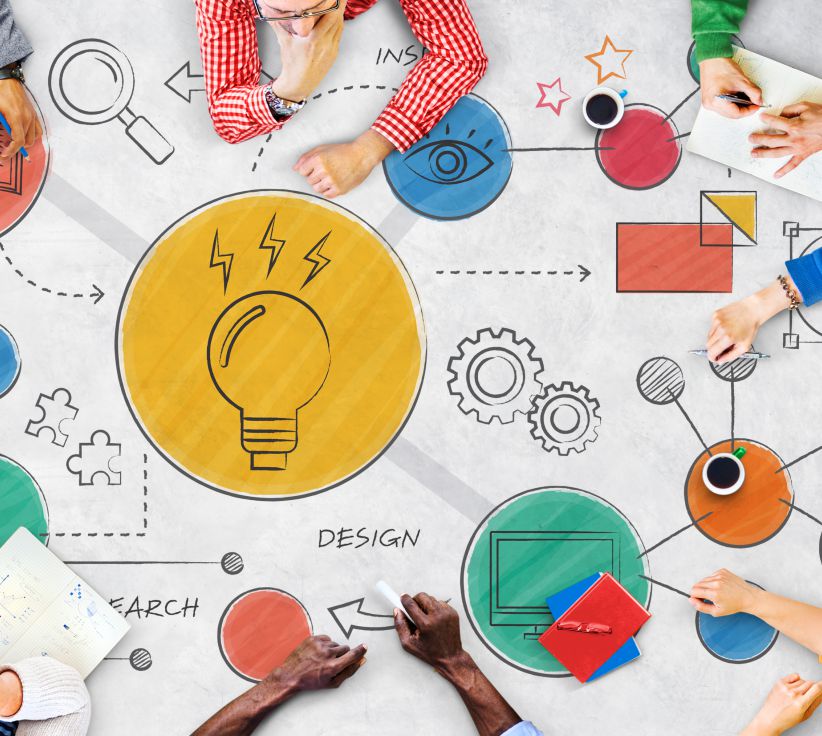 Cromatik has been in the industry for over a decade, having worked on projects large and small. We understand your needs, from a simple logo design to a full-blown website that's been optimized for search engines and visitors. Our designers are experts at creating eye-catching images that bring your brand to life.
Why Choose Cromatik - Graphic Design Company in Delhi

Cromatik is a leading graphic designing company in Delhi NCR. Our team of creative professionals have over a decade of experience in the field of graphic design, web design, and print design. We are experts in creating unique and innovative graphic designs that will give voice to your brand.

Why you should choose us?

-We help you stand out from the crowd by creating engaging graphics that hooks your audience's attention.
-We're passionate about what we do, from the moment we meet a client to our work and communication with you.

Quality is our first priority: We are always working hard to provide the best quality services possible. We never compromise on the quality of our work. We always give our best when it comes to providing you with the best services that we can offer.

We choose only experienced workers: We only hire highly skilled graphic designers who are ready to put in 110% of their effort into every project they take on! This means that every person who works with us is ready for any challenge that might come up during their job.

We give special training to our employees: Our team is trained on how to handle stress and pressure so that they can handle every situation of their work field. So that thay can work efficiently without giving up or getting distracted by other people around them (which can lead to failure).

Customer is king mantra: Our team understands each client's needs and wants better than anyone else out there. Our every staff member is aware of this mantra, and we have thousands of examples of our satisfied customers.
Cromatik's speciality over others
Our experienced graphic designers use special tools to create the desired effect, from typography to photography. They create layouts, create images to be used in print or digital form. They often work with other artists such as illustrators or photographers to learn something new.
Graphic design is one of the most important aspects of a company's success. It defines the look and brand value of your business. The right graphic designer can elevate your company's brand awareness, increase conversion rates, and increase sales.
We primarily focus on customer's specific requirements in order to satisfied our client.
The Graphic Design Services
that we provide:
Graphic Designing
Brouche
Catalogue
Packaging Design
Logo Design
Print Ad
EDM
Social Media
Preference Locations for Graphics Design in Delhi